About Me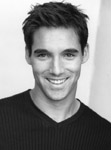 My name is Adam and I have a problem: I love a lot of things.
Actually, maybe I love too many things.  Sometimes I think maybe life would be easier if I only loved a few things because then I could just spend my time focusing on those.  But alas, that is not me.
Follow-throughers.com is my personal quest to find out how to consistently achieve what I call the "follow-through factor".   Like many of you, I'm always coming up with ideas of things I want to do – from big things like a screen-play about my grandparents struggle to survive prison camps in WWII to small things like remembering to take the trash out when it's full to avoid my wife's wrath. But also like many of you, I don't always follow-through at what I set out to accomplish.
Then I meet someone who seems to always finish what they start and I can't help but wonder what it is that enables them to do that. Is it an inherent trait some have, or do they have some type of process that the rest of us can learn.
I've been blessed to accomplish some great things in my life that I set out to do.
But for every one thing I have done, there are a dozen more I haven't found a way to get done.  I'm a realist and I know there just isn't enough time in this life to finish everything we'd like to do, but at the very least I'd like to find a way to reduce the number of things left undone.
So let's see if we can start a discussion and maybe figure this out.
What do you say?  You in?